We teach you how to trade
Stocks
Options
Crypto
Futures
Take the guesswork out of trading and start earning residual income today. Livestreams hosted daily.
Free Trial
We're catching attention.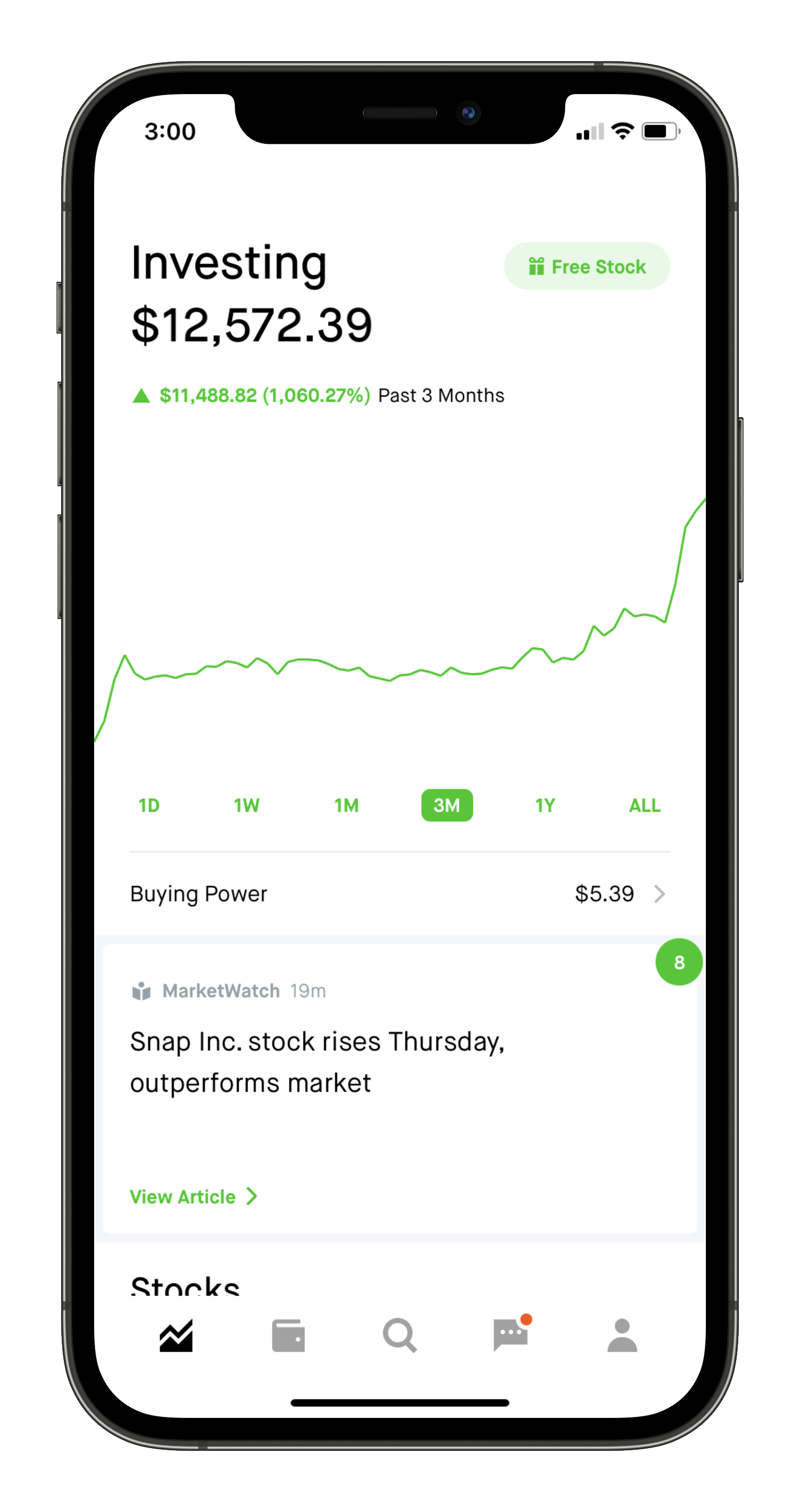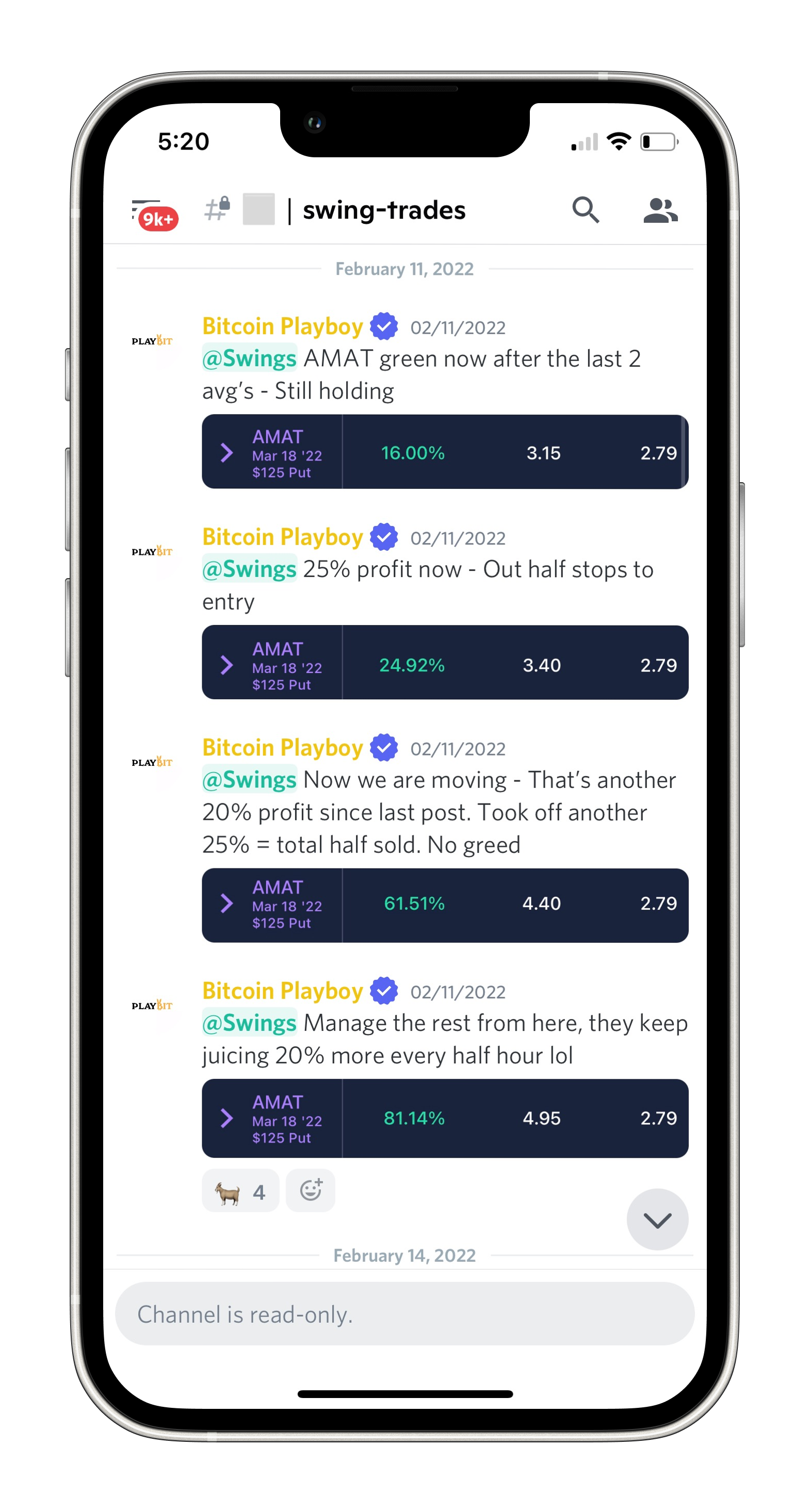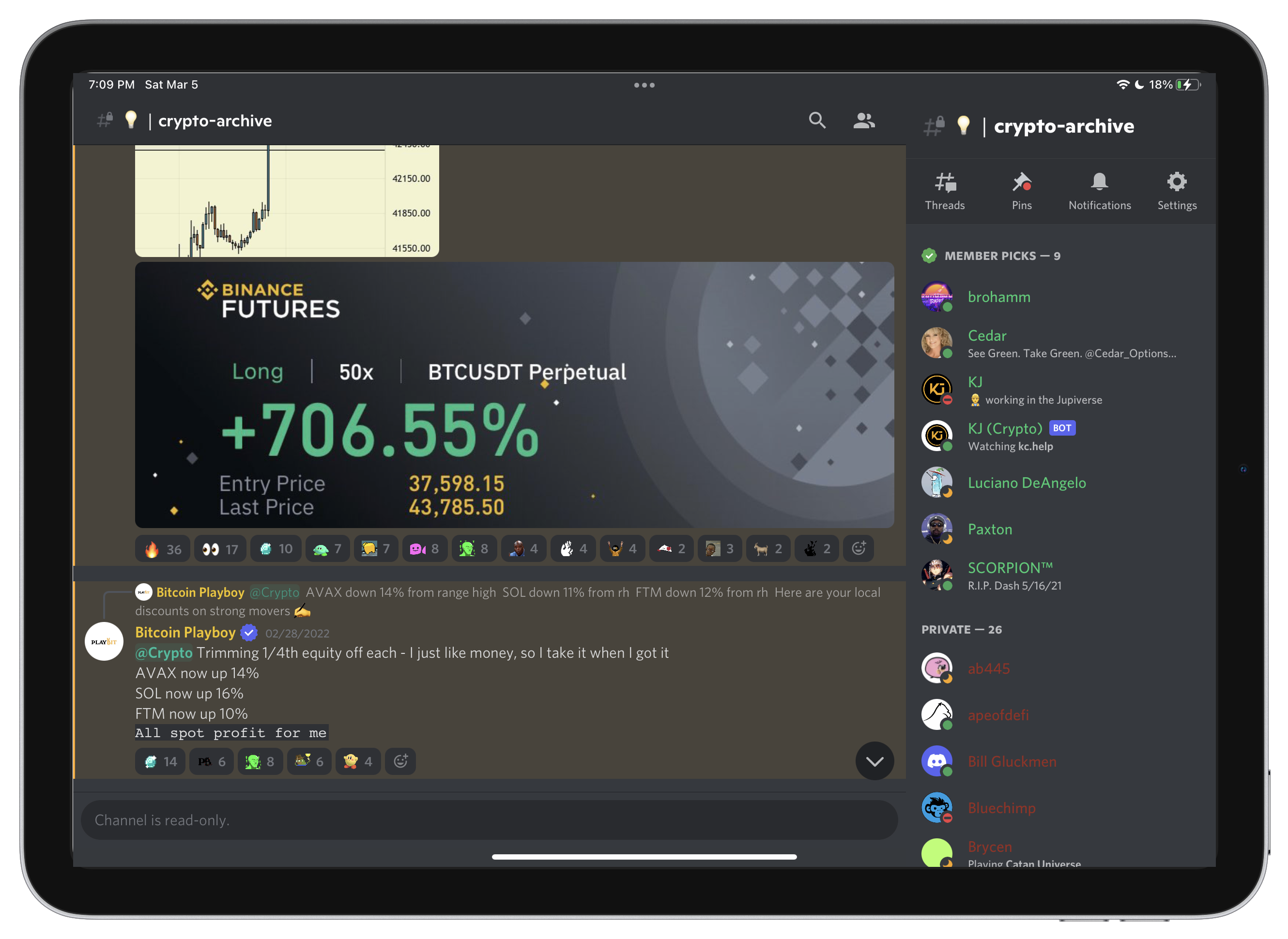 Don't miss the next big thing.
Our team of over ten analysts constantly scans the cryptocurrency market for unusual activity and trade opportunities. Some analysts are dedicated to this space and specialize in cryptocurrency. It's safe to say that you won't miss much trading with us.
Learn more about us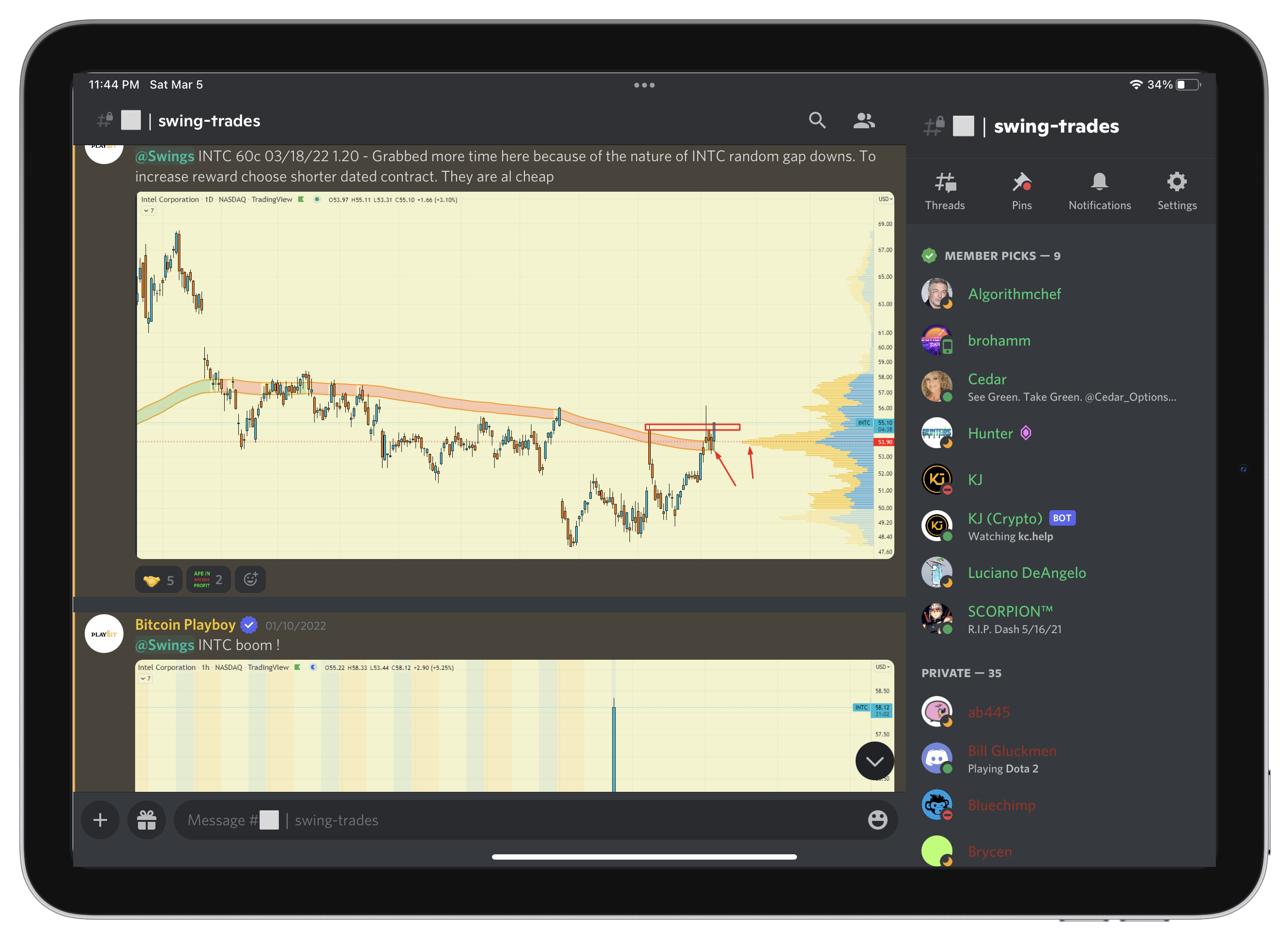 Long-terms. Stock options. Advanced strategies.
Our team carefully reviews all entries to ensure they meet our standards. From simple long-term retirement holds to advanced option strategies, you'll always find something that catches your eye.
Learn more about us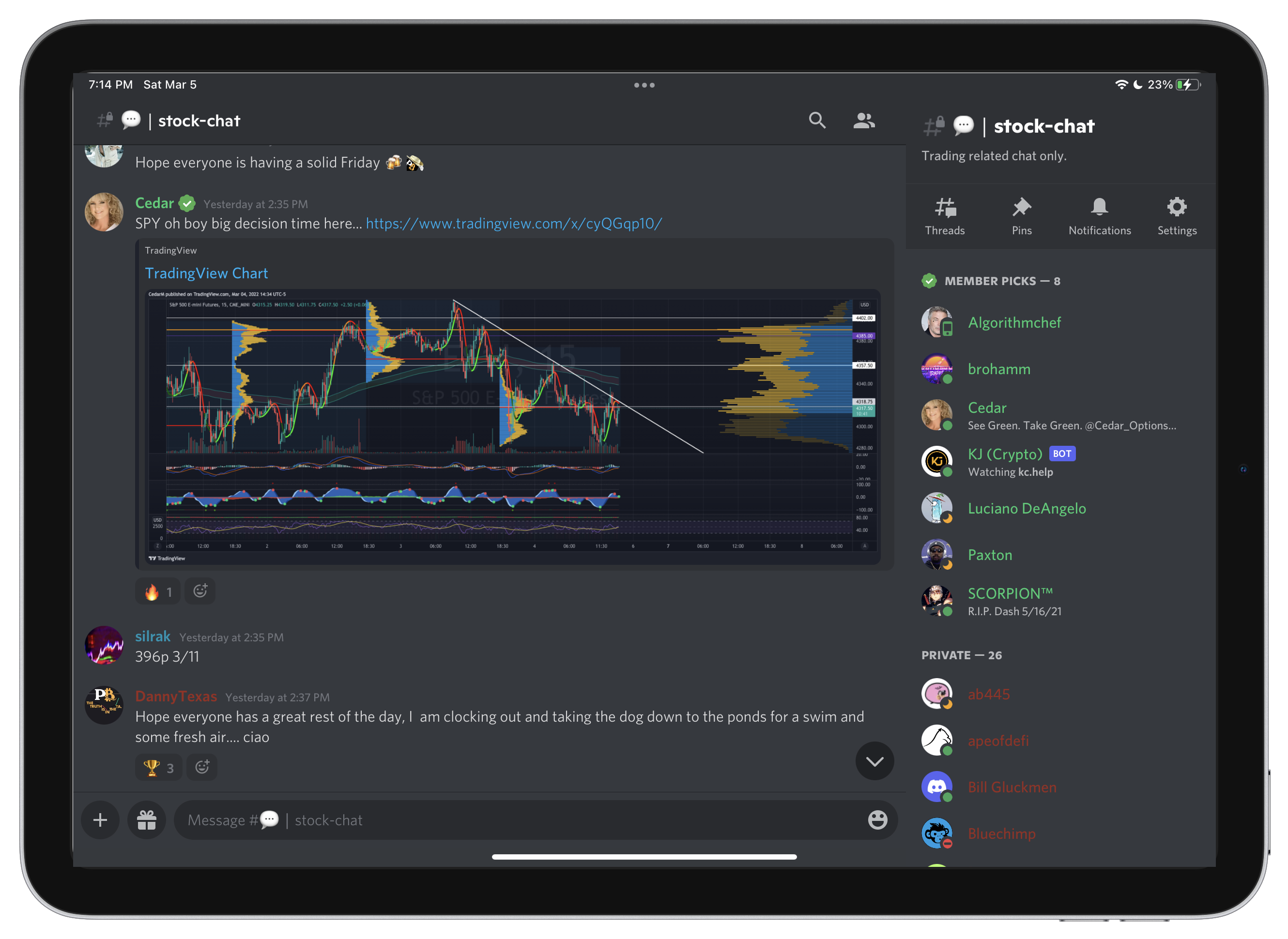 Unsure about the proper next steps on a trade? Curious about other opinions on an asset? Or do you just want to speak with like-minded individuals while you trade? This is the place for you, premium clients have access to our 24/7 Trading Chatrooms. It's like the city that never sleeps.
Learn more about us
Everything you need in one place.
From stocks to NFTs, our team has got you covered. Don't spend another day watching from the sidelines.
Just Stocks
$
79
/month
For stock traders
Instant trade entry/exit signals (stocks & options)
Access stock streams (2x a week)
Real-Time Options Flow Data
Earnings Report Updates + Trades
Curated Options Trading Guides
Automated stock news delivery
Includes three day free trial
Everything! Membership
$
125
/month
Best value!
Instant trade entry/exit signals (stocks & crypto)
Access stock & crypto streams (5x a week)
Real-Time Options Flow Data
Educational Content & Guides
Includes three day free trial
Just Crypto
$
79
/month
For crypto traders
Instant trade entry/exit signals (futures, long-term, low caps)
Access crypto streams
(3x a week)
NFT Trade Signals + Giveaways
DeFi Strategies for passive income
Automated crypto news delivery
Includes three day free trial
Subscribe to our newsletter
Want exclusive updates and early access to new releases?
Sent out once a week. Unsubscribe at any time.
We're changing the
investment game.
Our mission: financial freedom for all.
Read more about us below.
Don't have time to day trade? No worries, our server features a long-term channel where we signal stock buys and other long term income strategies. Our combination of fundamental and technical analysis has resulted in an impressive return on our long-term portfolio.
Our expertise in cryptocurrency also benefits our long term clients, it is not unusual for us to see multi-hundred percent gains regularly in that space.
PlayBit is an educational service and community focusing on strategic investment, securities trading, and cryptocurrencies.
PlayBit University provides beginners with fundamental resources and tools to develop sound analysis and trading techniques.
Our experienced team posts daily watchlists, real-time signals, host Q&A sessions, and broadcasts live trading streams to facilitate a hands-on investing experience for our members.
Got time on your hands? Our team of over ten analysts is constantly scanning the market for potential entries and unusual activity so you never miss a thing.
Instant trade entry/exit notifications. Research/technical analysis behind our trades. We're up early, hours before the market opens to scan the market and build our daily watchlist of stocks that may see activity that day.
Learn to trade like a pro, from the pros
Full transparency
We pride ourselves on our full transparency and integrity. Our daily trade recaps are available to the public on Discord along with our Instagram. It's that easy, we have nothing to hide.
Experienced team
Our hand-curated team of over ten analysts have been doing this for a while. Even if one takes the day off, there is still a TON of brainpower serving you!
View memberships
Shoutout to the whole Playbit team man! Just paid myself and took out some bread for bills. This group really has changed my whole outlook on life everyone here wants to help and see you win. Everything this group teaches can transfer over to any aspect of life and bangers get dropped in crypto, pennys, forex, stocks, and options every single day. Put some RESPEK on Playbits name! Blessed to be fw the best.
Just want to say thanks for everything brother ! Your changing lives , first month turned 3,050 to 11,700 on stocks and just withdrew it to get my first house. that's not even including the crypto money you've made me. I hope this group is forever because I will never leave these gains!
A quick word, I thank this group from the bottom of my heart. I was originally down $600 my first go in stocks and gave up this group has given me new life and I'm up 100% in 3 weeks. PlayBit the goat.
Can't thank this team enough for all the calls and information they have fed me. This group is the gods of stocks. They have made me bank over the past two months. Thank you.
Spent my first month learning in #basics & #videos & watching @TraderTyler like an addictive twitch stream. Second month in now and im starting to make plays. Starting with penny stocks and have been doing decent, the speed is unreal! Goal is options trading by next month. Shout out the entire team I'm so blessed to have made the decision to get in before they closed the gates. I'm coming for you 6 figure club!!!!
Best trading family ever! Thank you @Bitcoin Playboy @TraderTyler @Robby4C for the effort y'all put in and knowledge you guys share! I am up $6500 in a month and a half just following the longs and holding crypto since I've been pretty busy with work. Thank you guys!!
I joined a week ago and have profited 12k in that short period of time. Thought I was a decent trader until I joined here and have learned so damn much from all of these people on here. Can't say thank you enough. Getting closer and closer to reaching my goal of working for myself and trading full time. Let's all keep eating!